Boarding Kennels & Dog Grooming in Glasgow
Our luxury dog boarding kennels are situated in 122 acres of beautiful wooded countryside between Kirkintilloch and Milton Of Campsie, just seven miles from Glasgow City Centre. Birdston Kennels provides a relaxing, peaceful setting for your companion, offering views of wildlife and countryside. Birdston Kennels in Glasgow also offers a professional dog grooming service carried out by highly experienced staff.
Personalised Service
We are a small establishment with only 20 kennels allowing us to provide a quiet, calm and relaxing environment. Our staff dog ratio is one member of staff to every 6 or 7 kennels enabling us to operate a personalised service tailored to meet our guests individual needs. Our purpose build kennels are all extra large and comprise of an indoor heated area with attached covered outside area (ensuring your dog remains dry throughout the day) - 16ft x 8ft in total. All kennels have individual heat lamp and central heating.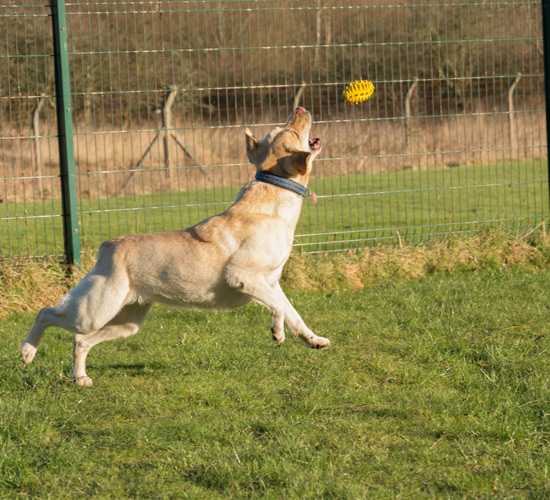 Exercise Routine
Dogs are exercised daily in our secure field. They can have off lead walks or if you prefer, they can be kept on the lead (i.e. elderly or infirm). We also provide play time in one of our large play areas- providing them with the stimulation they need to keep them healthy and happy. One member of staff is designated to do activities with the dogs for most of the day.
Security
A 10 acre area surrounding the kennels has been secured with security barrier fencing to ensure the safety of your companion. In addition we have a resident manager on site 24 hours 7 days per week.
Why Birdston Kennels?
At Birdston Kennels we treat our boarders as we would treat our own. We provide a friendly, loving and professional service which is second to none to both our guests and their owners.
Fewer kennels (recommended ideal is 20 or less)
Regular exercise
Highly experienced staff with high staff to dog ratio
Individual care to meet your pet's needs
Finest quality diet
This all leads to healthier, happier dogs