Our dog grooming salon is situated within Birdston Luxury Kennels offering a complete range of grooming services.
The grooming is performed by highly trained and experienced stylists with over 20 years grooming experience between us. We can groom to breed standard or in a modified trim to suit your dog and your lifestyle.
There will be a consultation given before the work is begun.
Following consultation and consideration we will agree on a groom to meet your dog's individual need to ensure they are provided with the best possible service and groom for your dog.
Like all good groomers I agree that grooming should be a relaxing and fun experience for your dog.
During your dogs visit, the kind and relaxed atmosphere at Birdston allows the experience to be as calm and stress free as possible.
Time is taken to become familiar with your dog in order to develop trust. It is extremely important for your dog to trust his groomer and to be comfortable with everything the groomer does to him.
We do not rush your dog through the grooming process.
He needs to be groomed at a comfortable pace.
Working as a team we will provide the care that your dog needs to make his experience as pleasurable as possible.
We take care in making sure our clients are re-assured and made comfortable so their grooming experience is a positive one.
Puppies Grooming
It is important to start early and get your puppy gets used to the grooming process.
Start brushing your puppy around 8 weeks of age. At this age puppies will adapt to brushing as part of everyday life making the road ahead pleasant for the owner and the groomer.
Begin by using a soft brush and reward your puppy with praise or a small treat.
Use the time to get your puppy used to touching ears, eyes and feet.
Puppies should be introduced into the grooming salon when they are about 12 weeks old, by this time your puppy will be ready for his first bath and some grooming. Familiarising them to being handled. Getting used to the routine, the groomer, the noise of the hairdryer and the environment.
This is a short gentle session.
With gentle guidance your companion will learn that grooming is an enjoyable experience and not something to be feared.
The most important accomplishment of our dog's first visit is that it is a positive experience as a positive or negative experience can last a lifetime.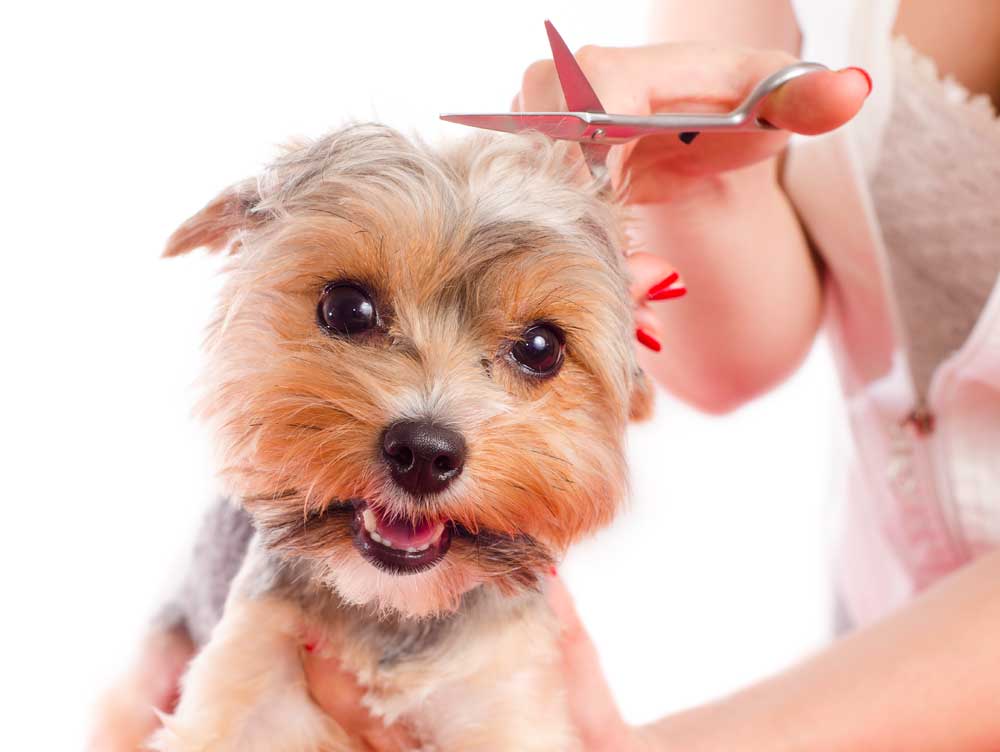 Elderly/Disabled Dogs
A visit to the dog groomer can be a stressful event for a senior dog.
It is common for the most geriatric dogs to have some health issues that can make grooming more of a challenge. Special care is taken when grooming a senior dog to avoid unnecessary stress.
We have experience with patience and a gentle touch. It takes a lot of skill to handle an older dog and make it a pleasurable experience.
Back and hip problems can make it difficult for the dog to stand for the groom. and should be in and out of the grooming salon as quickly as possible. It is unreasonable to expect elderly dogs to stand for long periods of time being groomed.
The main thing being that the dog is clean and comfortable and if you are unable to brush your dog the most humane thing is to keep him in a shot cut for easy maintenance.
The dog's welfare is now more important than his image.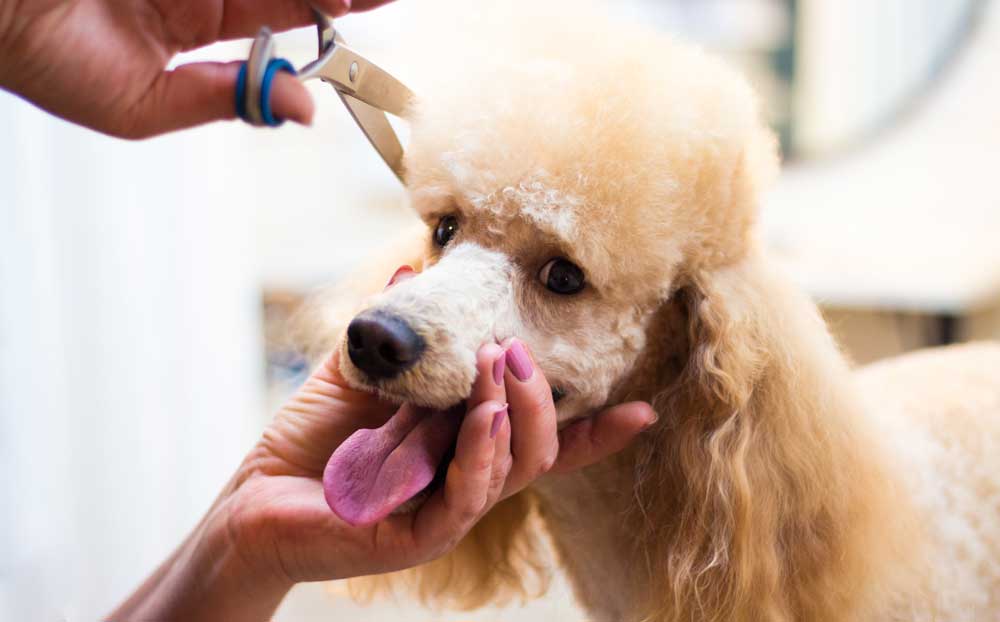 Safety During the Grooming Process
The safety and comfort of your dog is our primary concern.
Our state of the art equipment allows us to ensure the safety of you dog.
Walk in height adjustable bathing equipment and height adjustable tables allow your dog to walk into the bath and onto the grooming table avoiding unnecessary lifting or jumping ensuring a safe environment.
Your dog will never be left on a table unattended or unsupported. During the groom we use a groomers helper and LIPS system which allows the dog to feel like it is safe and has control but cannot fall of the grooming table protecting the dog and the groomer.
Remember keeping our dog groomed is an important part of keeping our dog happy and healthy.
Not only does grooming help to maintain his general hair and coat health but your groomer will keep an eye on:
Ears, Nose and Eyes
Teeth and Oral Hygeine
Skin and Coat - i.e. Fleas, Parasites, Allergies and Eczema
Nails and Dew Claws
All dogs deserve to be clean and comfortable. Ensure our dog is happy and comfortable in every way.
Grooming isn't just for a beautiful dog its also crucial for your dogs good health.
Contact Us
Please call for appointments and bookings.
0141 776 0611